My Acid Green Victorian gown (to be) has gobs of buttons on it. Gobs. At this point, these buttons are all going to be made with 'standard' 1/2" to 1" covered button kits.

I know, I know, I am *such* a cheater!

But then I saw this (thank you

pinkdiamond for posting the original eBay auction!):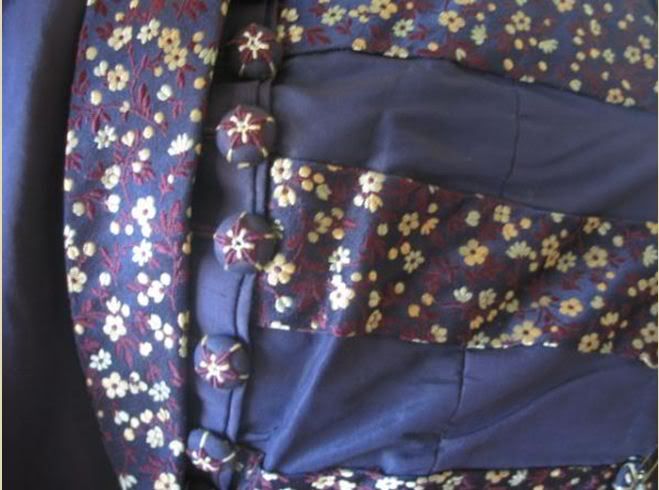 So...we all know how I love handsewing. And challenges.

*grin*

I am looking to figure out how to do these buttons: I am guessing that they are some sort of domed wooden form that is pierced through the middle. The form would then be covered in the base fabric (perhaps like this - more details here, although I think the first example may use two gathering threads) and given widely spaced 'spokes with one color floss (yellow in this version). Then a second floss (burgundy here) is used as a webbing over the spokes (basically in this manner). Finally the web could be gathered/covered/shaped but the addition of the yellow star figure, perhaps finished with some sort of central knot. It is also possible that the spokes and star are worked at the same time, with the webbing being introduced afterwards. The whole thing could be finished in this manner.

Hum....