hsifeng
Jonas Samuelsson
of
http://www.landsknecht.org/
posted a request for infomration on the manner in which this cloak was made:
Detail from Cranach, "Dining with Holofernes, 1531"

Someone was a dear and pointed out that Martin had posted information on
his version of this item
here (including his
pattern
). I think you will agree that he did a great job!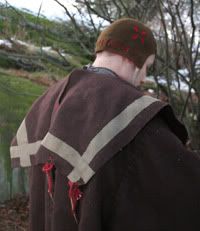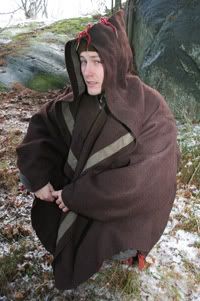 Above images courtesy of Martin's site.
EDIT 4/15/10: And here is

landsknecht_po
's
version of the pattern
!