hsifeng
Not that I am to this point yet... but I should have the pattern done this weekend and be well on my way to thinking-trimmy-thoughts. So I am going to gather a few items here for reference.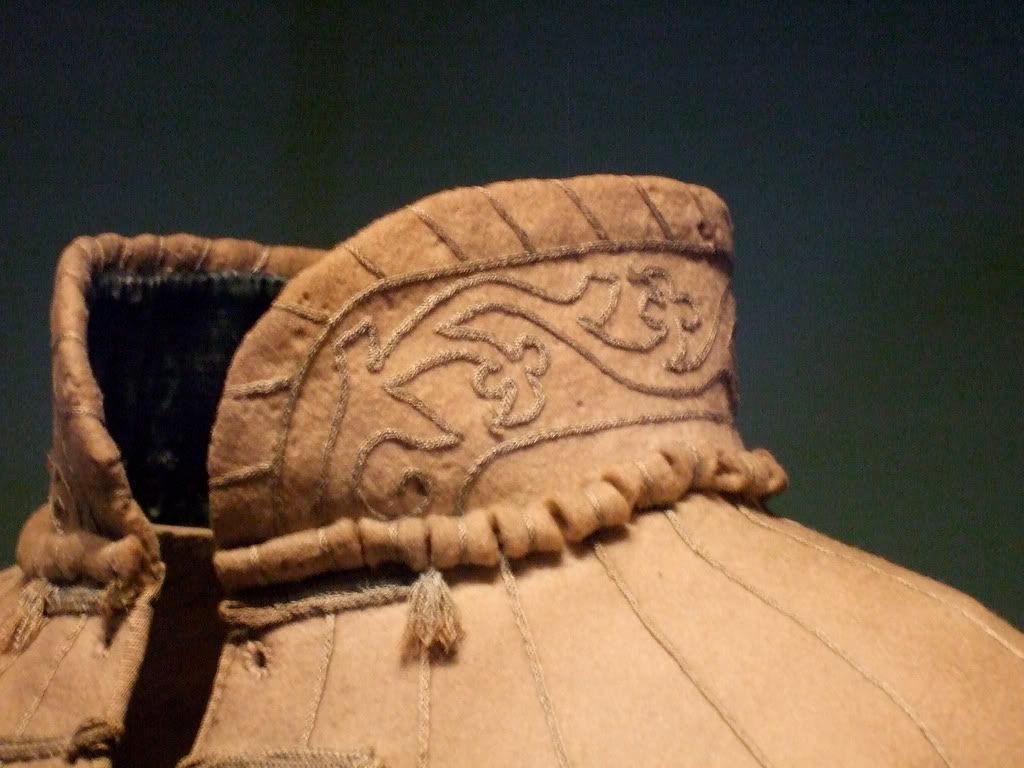 Stephan Praun's Pilgrim's Cloak, 1571: Piped and slashed trim at collar and 'frogs' for button closures...
Albrect Durer sketch: Knotted detail on hanging ends...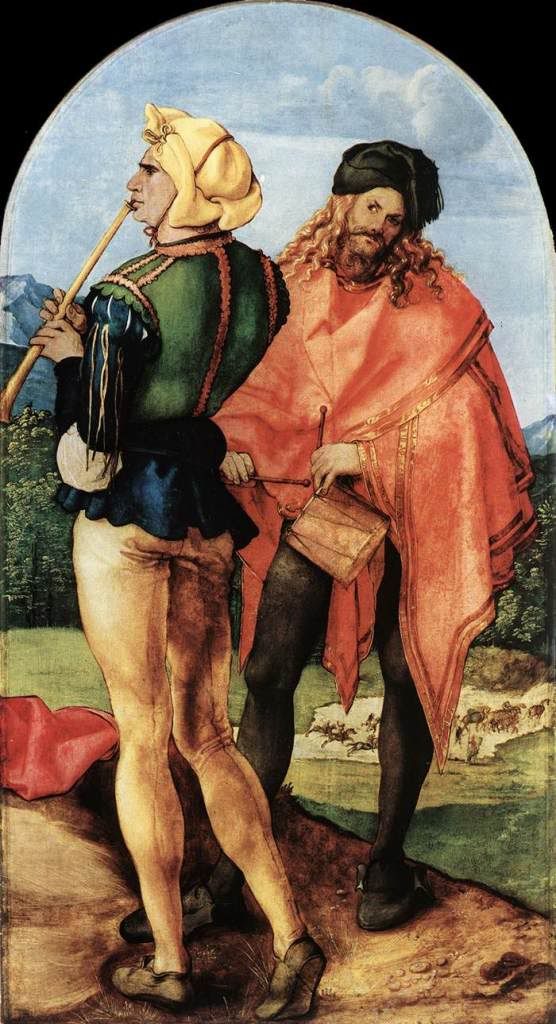 Albrecht Durer, 'Two Musicians' (1504): Narrow double band of trim - common treatment...